I know what theatre is
The educational program "I know what theatre is" is addressed to children from the age of five. During thematic meetings, participants not only gain basic knowledge about the theater, but also have the opportunity to "touch the theater" and get to know it through action.
The program is intended for organized groups – mainly from educational institutions and is implemented in the form of meetings or workshops.
We also organise accessible workshops, during which all activities are adapted to our guests' special needs. Such workshops are available for children with mental disabilities, autism spectrum, visual or hearing impairment, and many more.
I know what theatre is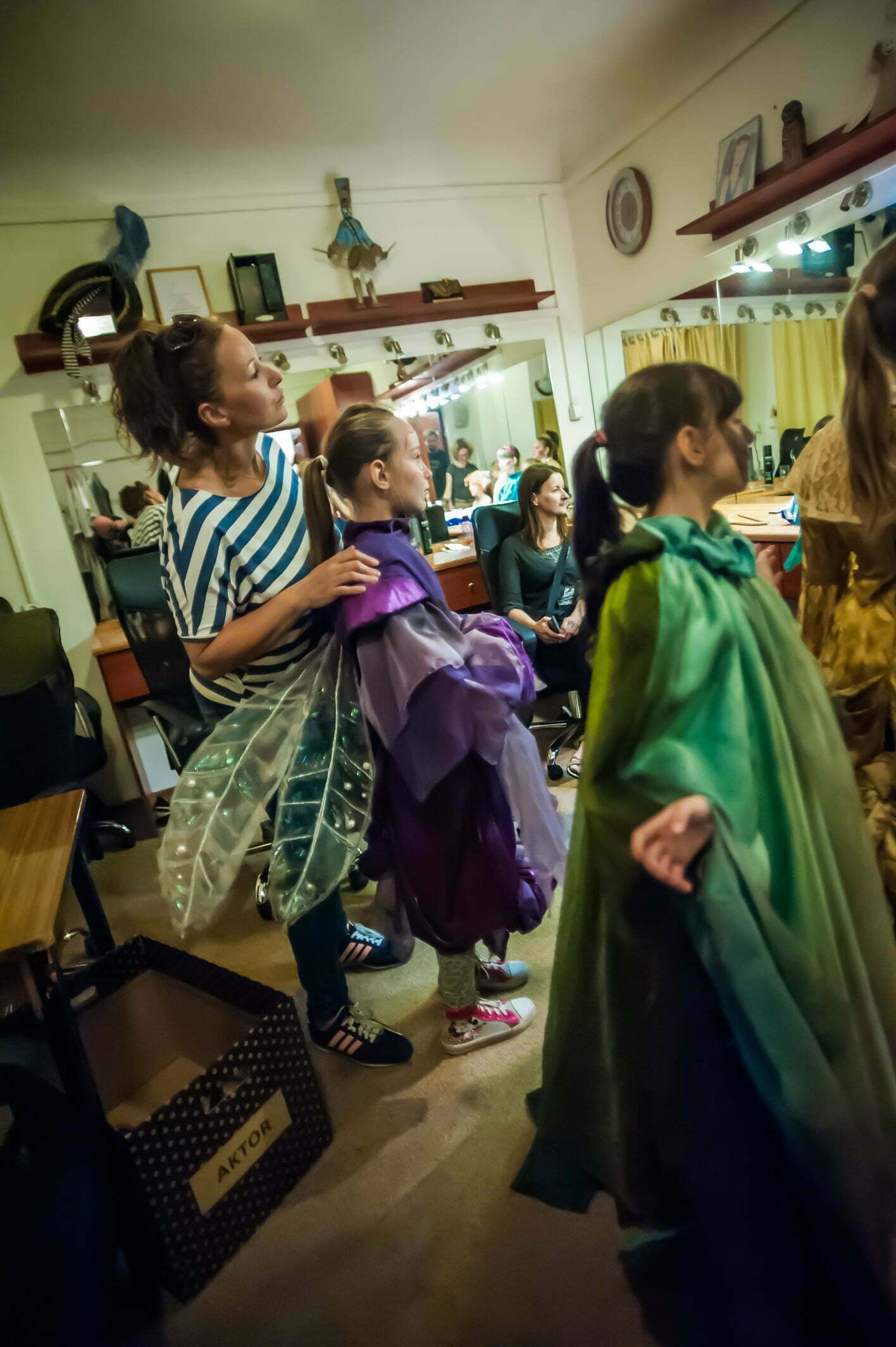 Workshops
After the show, groups have the possibility to take part in a workshop. Workshops are organised on guardians' request. They are the perfect opportunity for our young spectators to deepen their understanding of the issues raised in the show and to confront them with their individual experiences through diverse activities and discussion. Workshops are organised for groups no bigger than one class.
Workshops