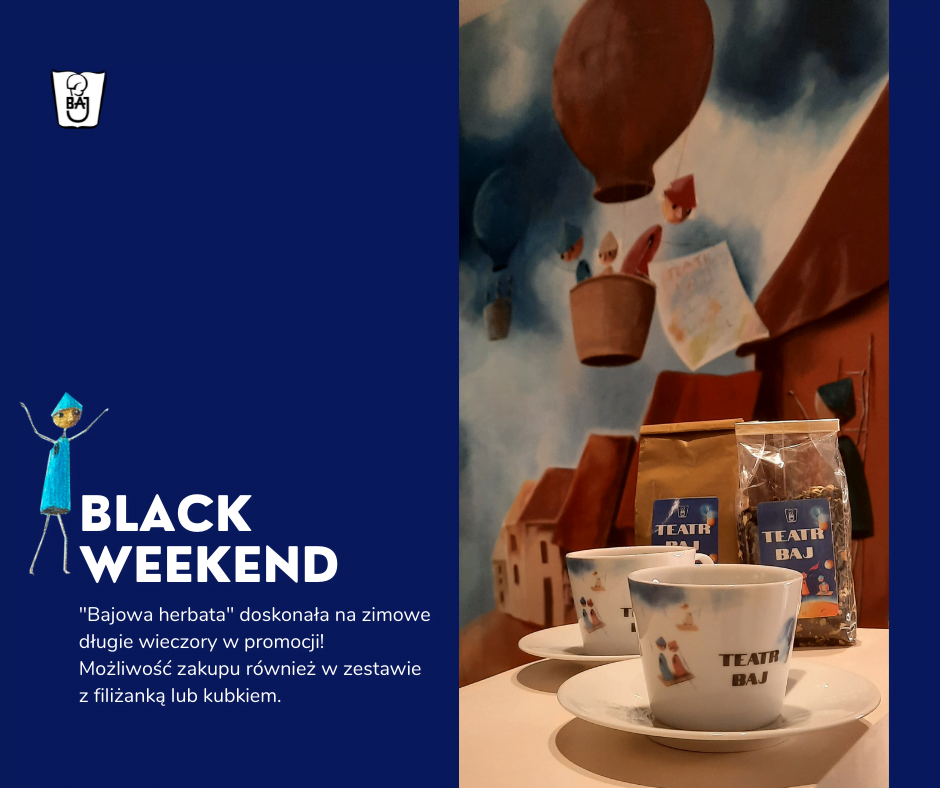 "Fairytale Tea" goes on sale at special promotional prices both alone and in sets. 🛍️
On the password 𝐁𝐥𝐚𝐜𝐤 𝐖𝐞𝐞𝐤𝐞𝐧𝐝 we cut prices! 🖤
"Fairytale tea" will be perfect for long, cold autumn and winter evenings, and these evenings combined with its interesting taste and theatrical memory will certainly become much more pleasant.
The tea comes in two flavours: Ceylon Earl Grey and Ceylon Black with orange peel, apple, ginger and cloves.
Net weight: 100 g
Purchased with a cup or mug, it can also make the perfect Santa gift and create a fairytale world for the gifted person.
🛒 Sales will take place at the Theatre Box Office: Tuesdays to Fridays between 9:00am and 4:00pm, and Saturdays and Sundays one hour before the show on: 𝟐𝟎.𝟏𝟏 – 𝟕.𝟏𝟐.𝟐𝟎𝟐𝟏
"Fairytale tea" 8 zł // Previous price: 15 zł
Cup + tea 50 zł // Standard price cup with saucer: 45 zł + 15 zł tea
2 cups + 2 teas 100 zł
Mug + tea 30 zł // Standard price for mug: 25 zł + 15 zł tea
2 x mug + 2 x tea 60 zł